this page generated 14.8.22 23:45 CDT
(@239 .beats)














































































Newer entries
|
Older entries
3.6 19:12
https://pic.twitter.com/Ki4Yrwra9l
3.6 17:10



 
  My Aurora FC swag is here! (Also some bonus Little Free Library action) - US Post Office (Minneapolis, MN)

3.6 15:17
Dr Pepper Cherry Zero Sugar
3.6 15:00
NLOK closing quote: 24.68 ▲0.02 (Range: 24.39 - 24.71)
3.6 14:35
Ha! I haven't done this in weeks, but I saw your four and was like "I wonder if I could get a four"
3.6 14:18
Daily Quordle 130
4️⃣6️⃣
5️⃣7️⃣
3.6 14:02
Sea Salt Caramel
3.6 10:01



[+]

Listened to Yard Act - The Overload on Spotify
3.6 00:58


️️️️️
3.6 00:00
Yesterday's lo/hi: 50.2º - 75.7º
2.6 22:03
From KFAI after a block with Dave & Jay
Walk: Distance: 1.93 miles, Elevation Gain: 23m, Moving Time: 00:33:02, Average Speed: 3.48 mph
2.6 19:55


Surprise Stone on Bone coming up LIVE! - KFAI Fresh Air Radio (Minneapolis, MN)
2.6 19:18
To KFAI!
Walk: Distance: 2.05 miles, Elevation Gain: 12m, Moving Time: 00:34:19, Average Speed: 3.6 mph
2.6 18:56
Your US Senator: I don't understand, I tweet and I tweet and I tweet and somehow nothing ever gets passed
2.6 18:55
Good speech from the Prez. Won't accomplish anything, but...
2.6 18:07


Hey what we're getting the band back together for one night only* with a stealth live on-air return of Stone on Bone with David & Jason tonight on Fresh Air from 8PM! 90.3 on the radio, KFAI dot org on the stream!

*I dunno for sure, they don't tell me anything
2.6 17:50
Can of Dr Pepper Dark Berry Zero Sugar
2.6 17:24


US Post Office (Minneapolis, MN)
2.6 16:41


San Francisco 1998, 2004, 2004, Maplewood 2008, Minneapolis 2015 - looks like the only live track I would never have seen before last night was "Electric Cafe," kinda excited to see "Tango" was back in the lineup - to the YouTubes!
2.6 16:10



Spent two hours with Deborah last night
Setlist:

>https://www.setlist.fm/setlist/debbie-gibson/2022/the-fillmore-minneapolis-mn-bb4f1ea.html
2.6 15:00
NLOK closing quote: 24.66 ▲0.30 (Range: 24.25 - 24.71)
2.6 13:38
Intense French
2.6 13:13
RT
: Making a Song and Dance is a new 6-CD box set highlighting the considerable career achievements of legendary drummer Bill Bruford, and we've got a copy up for grabs! RT to ETW and we'll pick a winner Friday at noon. Prize must be picked up in the store.

https://electricfetus.com/UPC/4050538752908
https://pic.twitter.com/pDXU5fYzmh
2.6 13:09
I still love ya FLEA (but please don't call me):
A thread for the old "IWC" headz RT
: 1) It's been official for two years now, but it's more like 12. He can say it was about money (no) or me riding his coattails. No shit I did. Playing second banana to Hyatte was better than first chair anywhere else.
2.6 13:06
Listened to Debbie Gibson - Legendary
2.6 13:03
Listened to Debbie Gibson - Freedom (feat. ASHBA)
2.6 12:58
Listened to Debbie Gibson - Girls Night Out - #Vegasvibe Remix
2.6 12:54
Listened to Debbie Gibson - Tell Me Love
2.6 12:49
#tbt A decade ago, I took ownership of 24 cans of boiled peanuts by being the sole entrant in a "create a video about NASCAR's David Ragan and his sponsor, Margaret Holmes Peanut Patch boiled peanuts" contest, where I spent most of my 60 seconds talking about his teammate David Gilliland instead. Needless to say, this is EXTREMELY niche content but as CRZ fans, I know how you are here for it. I think I still have 20 unopened cans in the basement if you're dying for some boiled peanuts (which I am sure do not need a freshness date).

(Shared from Christopher)

2.6 01:49
Sadly, my DVR cut off at 9:01 while Dynamite just kept on rolling past 9:04
2.6 01:43
2 / 2
2.6 01:20
️
️
️
️
️
2.6 00:00
Yesterday's lo/hi: 51.6º - 70.0º
1.6 22:19
From Fillmore to home - great pace!!
Walk: Distance: 4.01 miles, Elevation Gain: 78ft, Moving Time: 01:02:05, Average Pace: 15:28/mi
1.6 22:16
How ELSE would you end the Debbie Gibson concert?

(The Fillmore Minneapolis)
1.6 20:18
1.6 20:05
*(that somebody is NOT me, I'm very happy to be here!!)
1.6 20:03
Now playing at the Debbie Gibson concert: "Pocket Calculator" by Kraftwerk! Now suspicious somebody here wishes they were at the Kraftwerk show at the State instead of at the Fillmore
1.6 19:51
I dunno who picked out the warmup music for the Debbie Gibson concert but this is the third 808 State track and second mix of "Pacific" I've heard in 45 minutes
1.6 19:13
TFW you dressed for the wrong concert

(The Fillmore Minneapolis)
1.6 19:10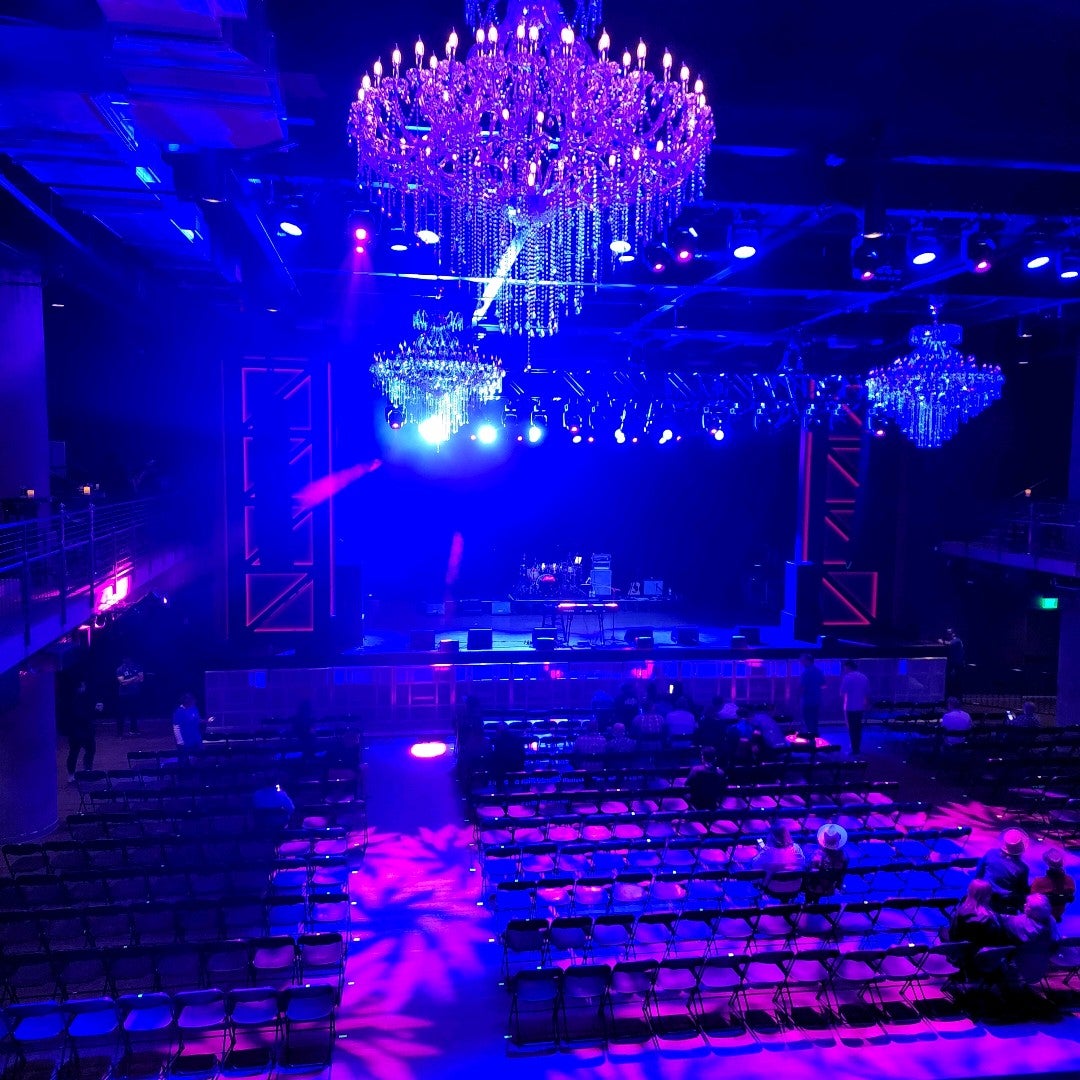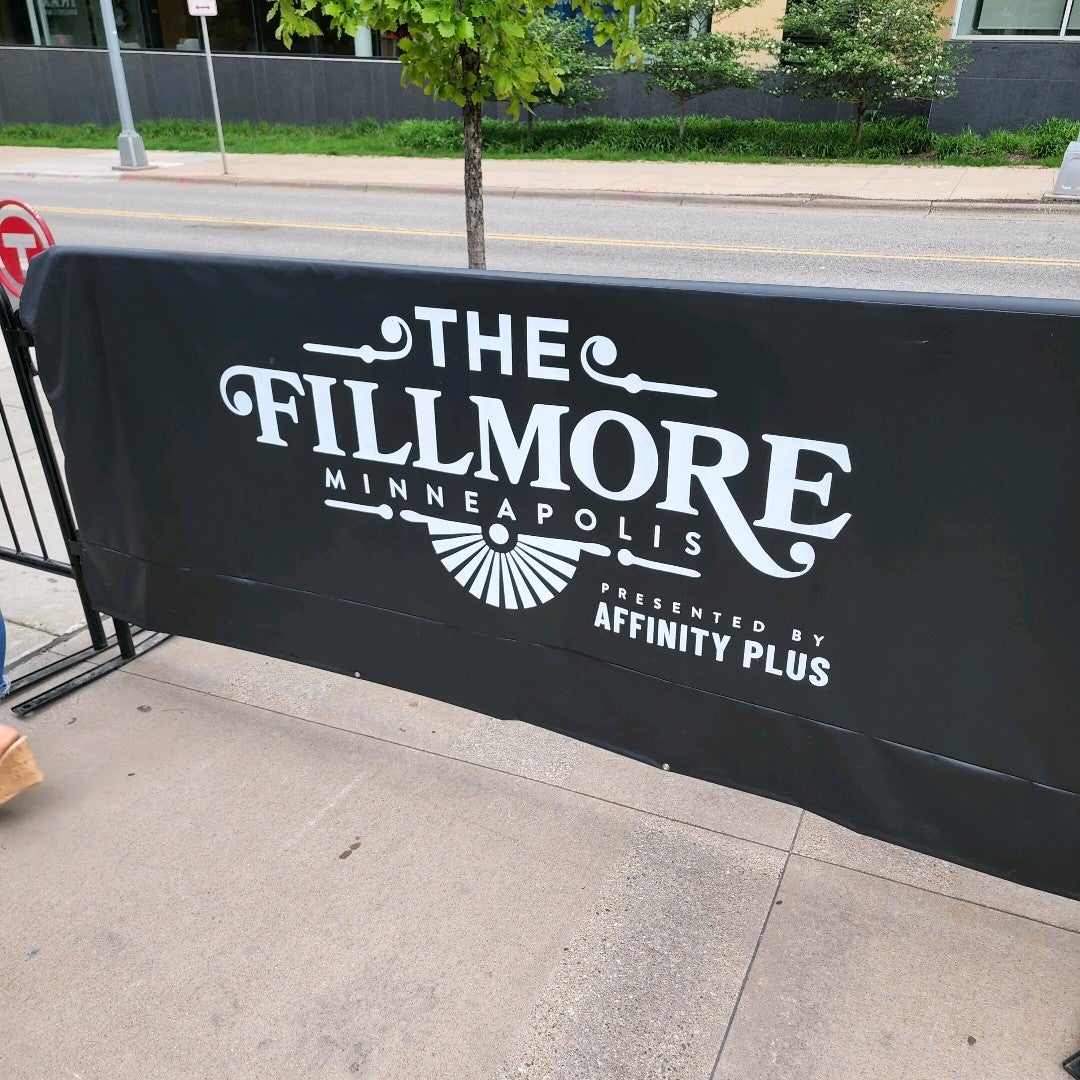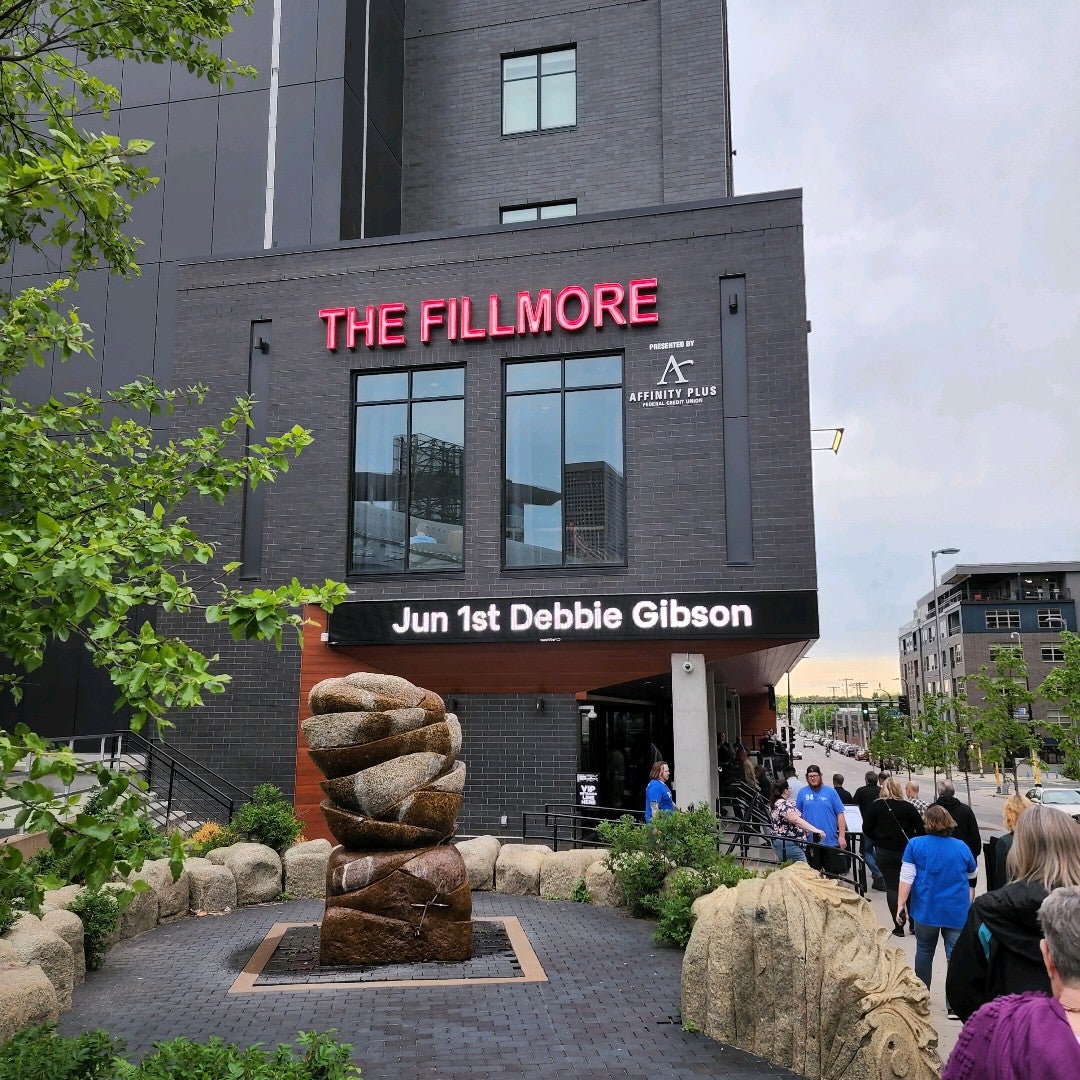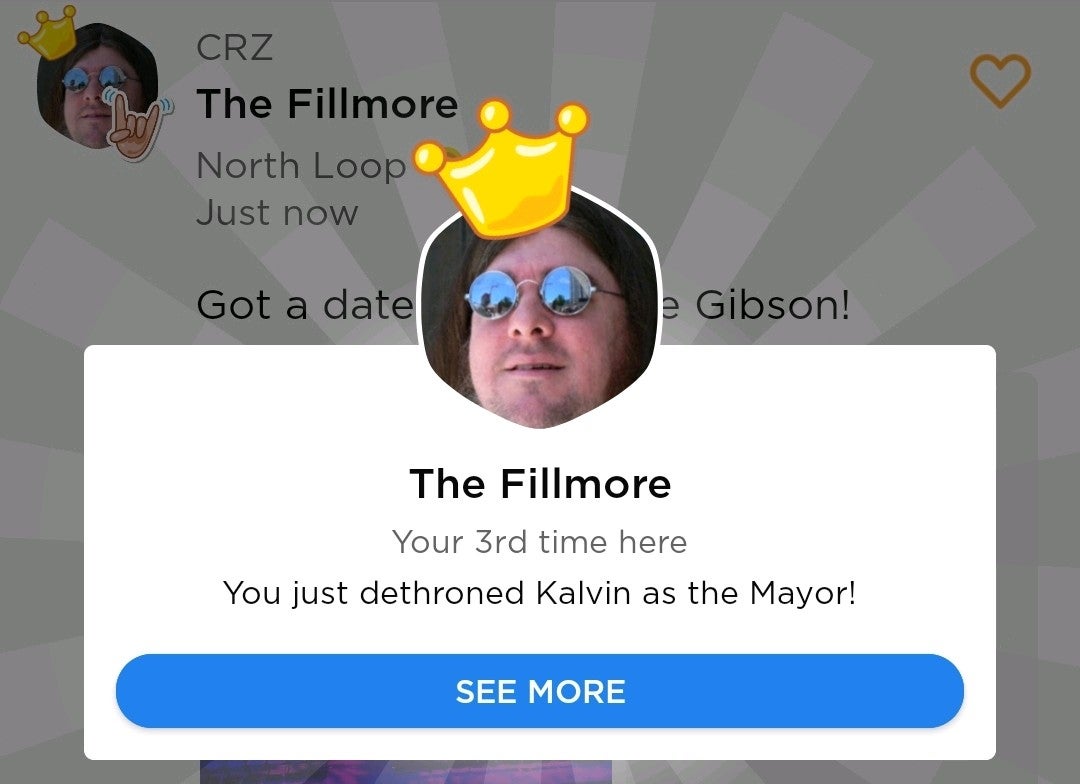 Got a date with Debbie Gibson! - The Fillmore (Minneapolis, MN)
1.6 18:36
Forget all your troubles, forget all your cares and go DOWNTOWN
Prospect Park LRT Station (Minneapolis, MN)
1.6 18:03
You think
's got a
ticket? I bet she does
1.6 18:02
So, any Ralf Hütter sightings downtown?
1.6 17:27
US Post Office (Minneapolis, MN)
1.6 16:01
DID YOU KNOW this vacant lot still has its own website?

(Shared from ** Hexagon-Bar **)
Hexagon-Bar in Minneapolis
http://hexagon-bar.com/
1.6 15:00
NLOK closing quote: 24.36 ▲0.02 (Range: 24.07 - 24.65)
1.6 14:57
Jamaican Blend
1.6 13:56
Listened to Phoenix - Alpha Zulu
1.6 12:01
RT
:
https://pic.twitter.com/rmhYzbI3JI
Newer entries
|
Older entries